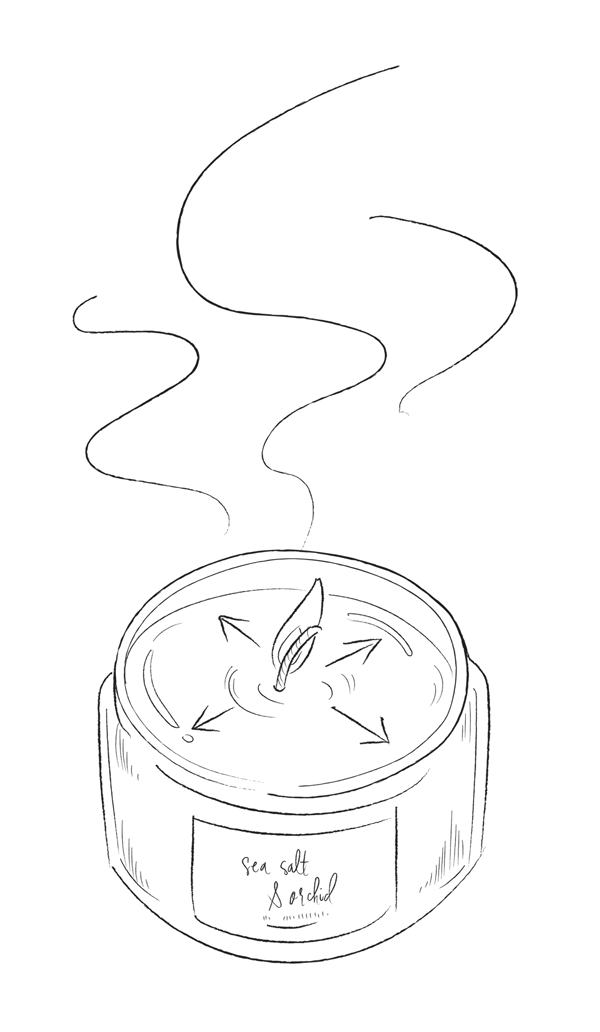 SOY HAS MEMORY
When lighting your candle for the first time, and each time thereafter, allow the wax to melt all the way out to the diameter of it's container. Once the melted wax reaches the glass, allow it to melt until 1/4" deep. This is called a melt pool. If your candle is extinguished prior to allowing a full melt pool, all future melt pools will not go past the first one.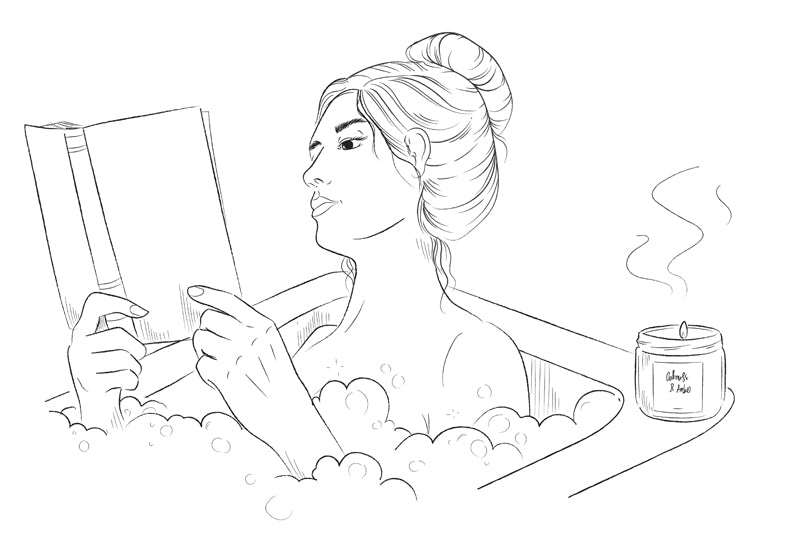 RELAX THE FIRST LIGHT
Before the first light, make sure you have 3-4 hours available for the candle to burn while attended.We suggest you choose an evening that doesn't require interruption or on a weekend while watching the game or reading a book. It is supposed to be a relaxing experience anyway!
USE A FIREPLACE MATCH
Light your candle with a long fireplace match or grill lighter. Short matches will likely burn your fingers and the jar, creating a black film on the jar. This does not affect the function of your candle, but can be unsightly. After use, wipe the jar clean with a paper towel so that it is ready to glow for the next use.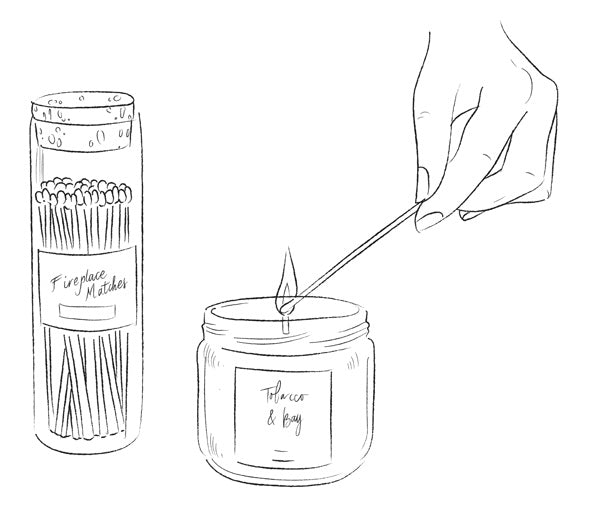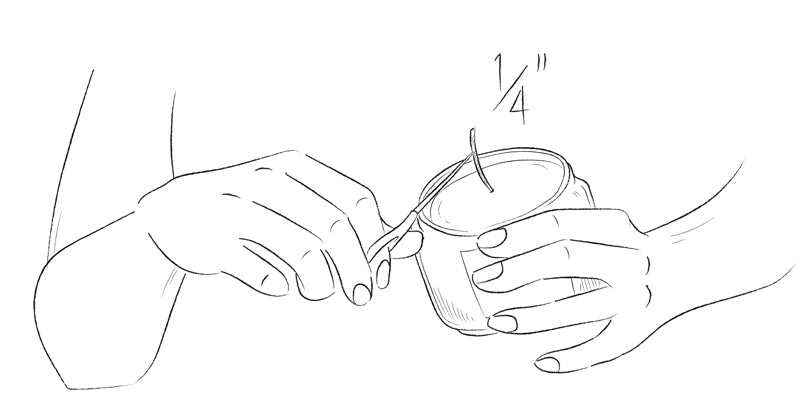 KEEP THE WICK SHORT
Keep your wick trimmed to 1/4". Occasionally, mushrooming may occur. This is okay and simply means that there is a build up of carbon or a draft. This usually occurs when the candle is richly scented or contains vanillin. After the candle is extinguished, allow wick to harden and carefully trim to 1/4".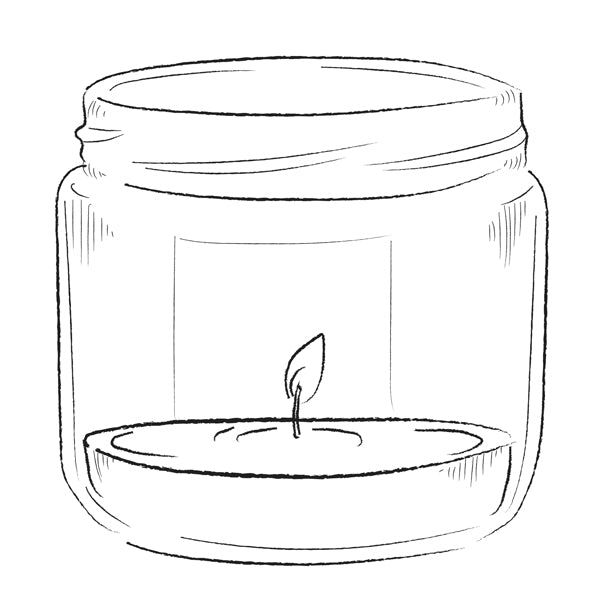 DONE AT 1/2 AN INCH
Discard your candle once the remaining wax reaches 1/2" deep. Keep your candle protected from light. We do not use additives or chemical stabilizers, which means that if exposed to long periods of UV light or fluorescent lighting your candle may turn yellow. This does not effect the performance of our product. Dependent upon the fragrance, soy can take on different hues of white, cream and sometimes yellow. This typically occurs with scents high in vanillin.